By Ken Hasty
I wanted to spruce up my Honda Shadow 750 motorcycle. Not having a metal fabrication shop I needed something I could work with, that would give the finished result I was after. Apoxie Sculpt is my "go to" product when I need to create something that is one of a kind.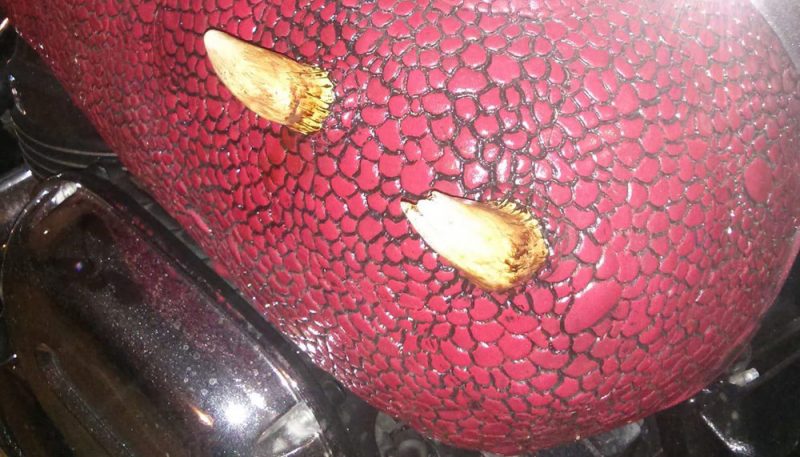 I began with the fender, just initially to see if I could even "dragonize" my bike at all. The fender turned out well so I moved on to the tank. I worked in sections for two reasons: 1) so that I did not have to race against the working time of the mixed Apoxie Sculpt and 2) to make repairs easy in the event the bike was dropped. I used a rubber ink roller that I kept wet to smooth the Apoxie Sculpt onto the bike. This allowed me to keep the contours of the bike without sacrificing detail. It also allowed a consistent thickness and made blending each section much easier. I worked in several locations allowing the parts to cure but maximizing my working time.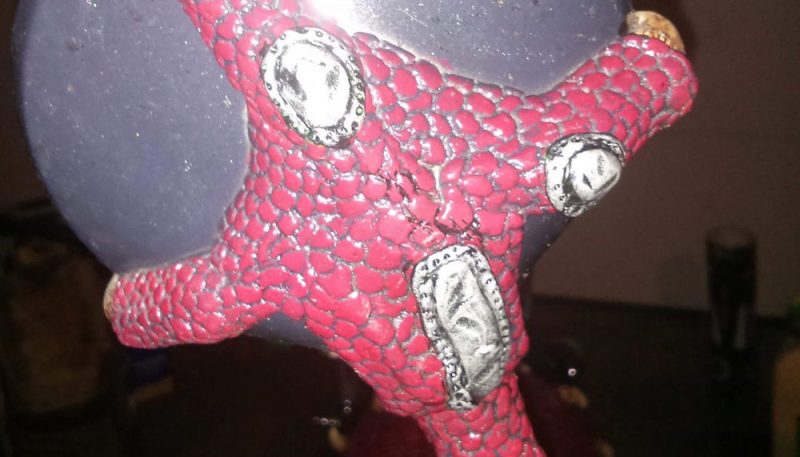 After the tank was complete, I moved on to the rear fender, and the mirrors, and the end caps on my handle bar grips. Finally, I turned the head of the ignition key into a "claw" that makes the key blend in with the rest of the bike.
Once I had the bike done, I just had to make a matching helmet. 🙂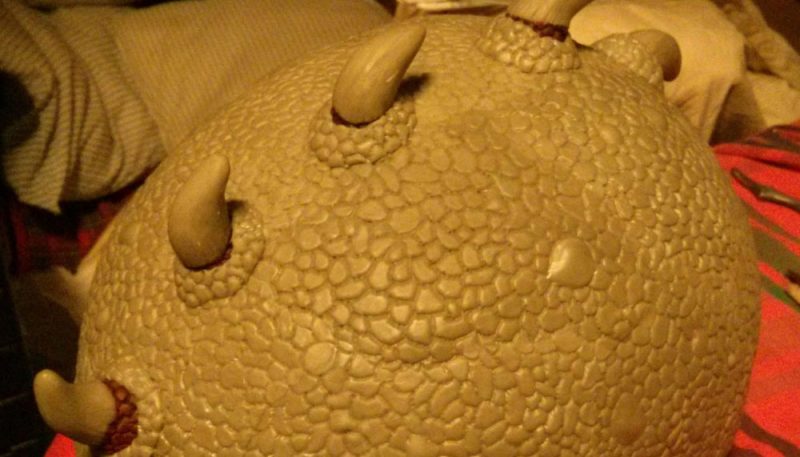 The entire project took me about 100 man hours total including paint and clear coat. I completed the project four years ago and the paint, coat and Apoxie Sculpt has held up for over 30,000 miles (and still going) and survived being hit while the bike was parked in a parking garage. (Very minor repairs required). I love Apoxie Sculpt and I especially love how this product makes dreams a reality!
Ken Hasty
"Genghisken"
Winston-Salem, North Carolina