Artist: Kendall R. Hart
It was the beauty and fantasy inherit in a botanical garden that first inspired my vision for Gardens of Myth. I have worked for years installing life size dinosaur shows in such venues and my own love of mythological creatures suggested the idea. Botanical gardens so easily transport us into a world too lovely to believe, really, a fantasy realm. The marriage of flora and fantastic fauna was just as natural. Picturing the creatures from the campfire stories of the world's peoples in these environments spurred me into designing Gardens of Myth. I wanted to bring those creatures into our world.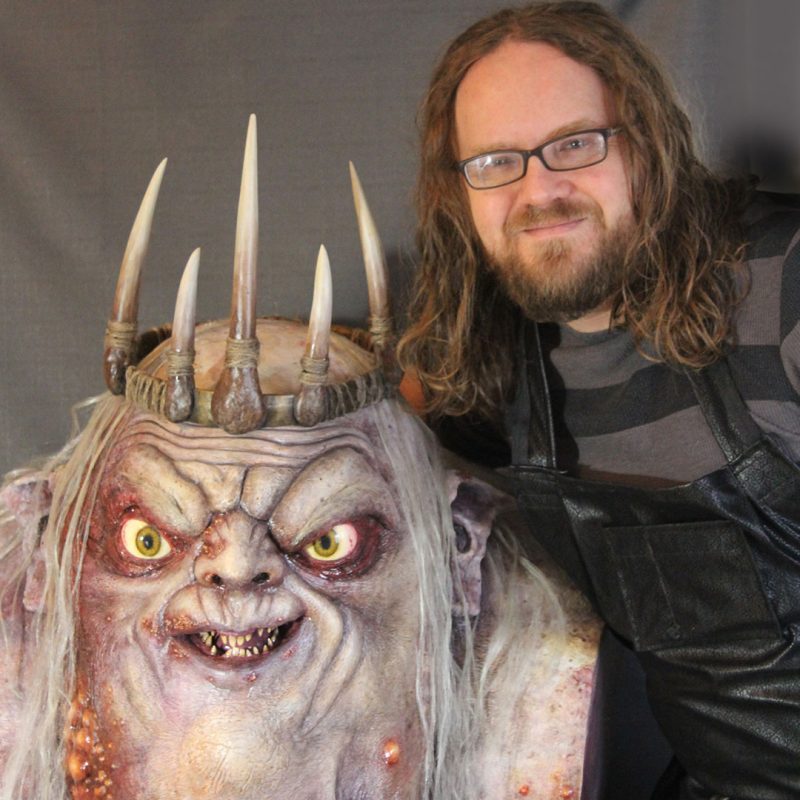 About Gardens of Myth
Gardens of Myth is a collection of life size, super realistic sculptures depicting the creatures of myth from around the world. These creatures are familiar today in popular culture through great works of literature and modern movies such as The Lord Of The Rings and Harry Potter series.
Each sculpture is handmade and painted by the artist Kendall R. Hart and his team.  They range in size from the tiny fairies to the dinosaur-sized dragon. These works of art are sturdy enough for prolonged outdoor display and are sure to capture the imagination of all who view them!
About The Artist
"Professional sculptor, painter, illustrator, graphic and web designer, Kendall R. Hart's artistic mindscape was shaped after seeing Frazetta's Death Dealer. Inspired by fantasy and surrealism, but also by the exaggerated realism of Norman Rockwell, his greatest wish is to share his visions with the world both in 2D and 3D. Having obtained a BFA and studied graphic design, with many years of corporate art direction and freelance experience, he has cultivated a wide range of skills with an ability to combine both the traditional and contemporary. His art and design can be found in graphic novels, books, websites, toy and horror film concept art, America's major haunt attractions, natural history museums, and private collections.
This award-winning artist specializes in the sculpture of life-size creatures. Whether it is a commission from a pop culture enthusiast or a prehistoric beast or one of the many oddities meandering in his mind, Mr. Hart delights in filling our world with carefully designed and detailed sculptures. He has created the world's first life-size Kobold, which is the beginning of his personal collection of life-size creatures for traveling exhibition. When sculpting, he has made innovation of technique and use of material his study. And from live sculpting demonstrations to talking to a classroom full of students, he has made sharing his passion with others his practice.
Kendall R. Hart grew up in Illinois in the 1980s. His journey to monster maker began as a child in the 1980s, wanting to recreate his favorite characters,  experimentingwith art to the point of playing Frankenstein with dinosaur figures to make his own toys. Cutting the plates off a Stegosaurus, gluing them on the back of a T-rex, hidingthe damage from mom, and creating his own custom Godzilla toy! The ability to bring whatever he wanted into our world was the magic art held for him. And the spell endures. After cave-painting in the womb, he was born in Alton, IL and raised in Carlinville, IL and currently resides with his clan south of St Louis in the Northern Ozarks with residences on both sides of the Great River. Make art, buy art, read books, and love easily!
You can find a gallery of this artist's works at grimstonestudios.com"
E-message: kendall@grimstonestudios.com
Monitor me from the shadows at: facebook.com/kendallrhart