For years and years, I had been searching for a putty to use in my artwork. I've been inspired by antique memory jars- vases and jars encrusted with found objects that were made in the early 1920s or even earlier than that.
The putty that was used back then is no longer available, so I was forced to use more traditional materials: thin set adhesive to hold the pieces down and grout to fill in the gaps. It was a long, intricate, tedious and messy process.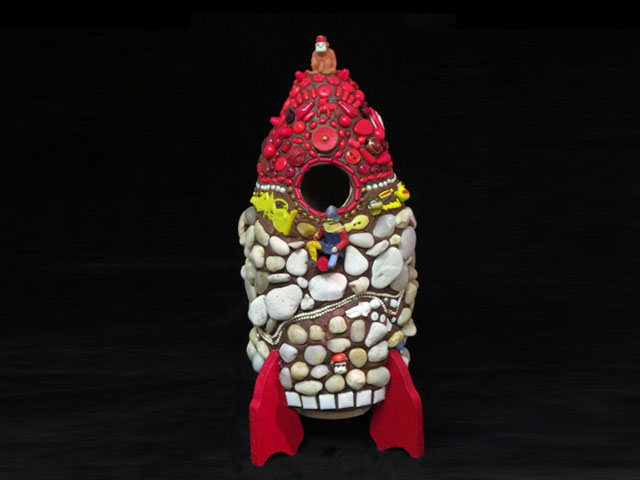 When a friend told me about Apoxie Sculpt, I gave it a try and haven't looked back. I cover items with the Epoxy Sculpt, a little at a time, and use vintage items like pins, miniature dolls, animals and other oddities, along with beads to create a story, often an allegory, combined with a bit of humor. Not only is it much easier to use, but the Apoxie Sculpt holds up far better than grouted pieces because it doesn't crack or crumble and the colors are far better than what you can find in grout.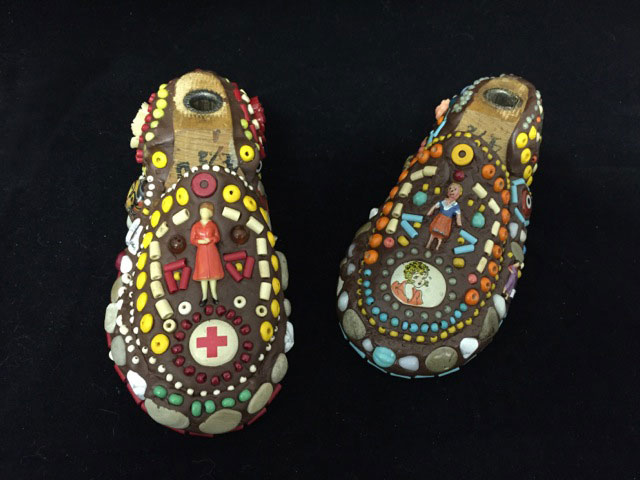 I *love* using this product and will use nothing else.
For more work by Terry Matlen visit www.TerryMatlenArt.com