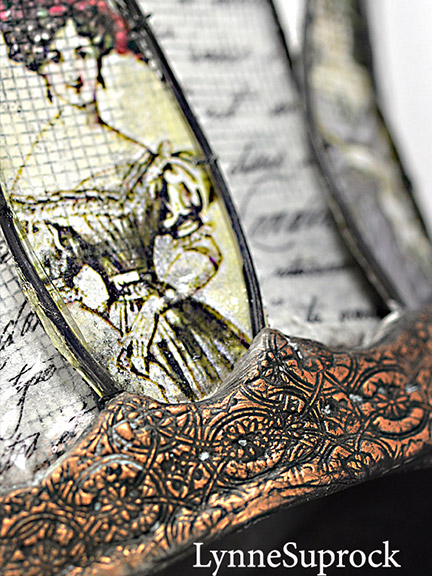 Lynne Suprock is a creative mixed-media designer, writer, and instructor, making a difference through art.  She believes through art, the opportunity for emotional or physical healing truly exists.
Lynne has taught online workshops, as well as at national   retreats such as CREATE, ART IS YOU, ART AND SOUL, and BEADFEST.  She teaches classes at local studios and for her area's local Art Council.  Her work can be seen in multiple issues of Belle Armoire, Belle Armoire Jewelry, Jewelry Affaire and Somerset Studio Gallery, and Cloth, Paper, Scissors. Her little book necklaces were featured in the 2013 Lark Books, Showcase 500 Art Necklaces.  She served as a 2015-2016 design team member for Amazing Casting Products, and was just recently featured on the PBS show Make It Artsy, Season 3, for three episodes.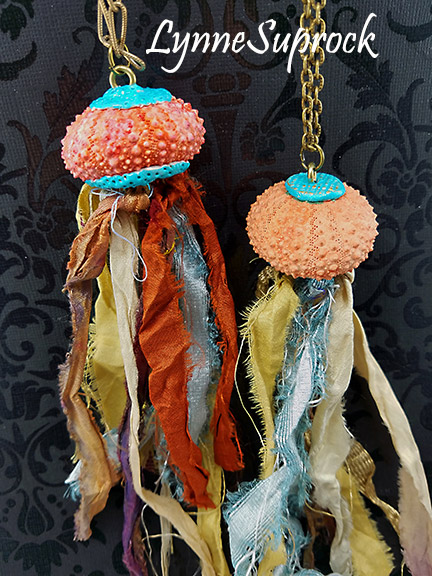 As a mixed media artist, Lynne uses a variety of products in her work.  One particular favorite is Apoxie Sculpt, from Aves.  She finds the versatility in jewelry making extraordinary, as it dries porcelain hard, can be drilled, painted or coated with resin.
Several mini tutorials can be found on her YouTube Channel www.youtube.com/user/lsuprock , or check out other happenings at www.simplyprettystuff.blogspot.com .  As well, visit Lynne on Facebook, or find her things for sale on Etsy, at www.etsy.com/shop/simplyprettystuff