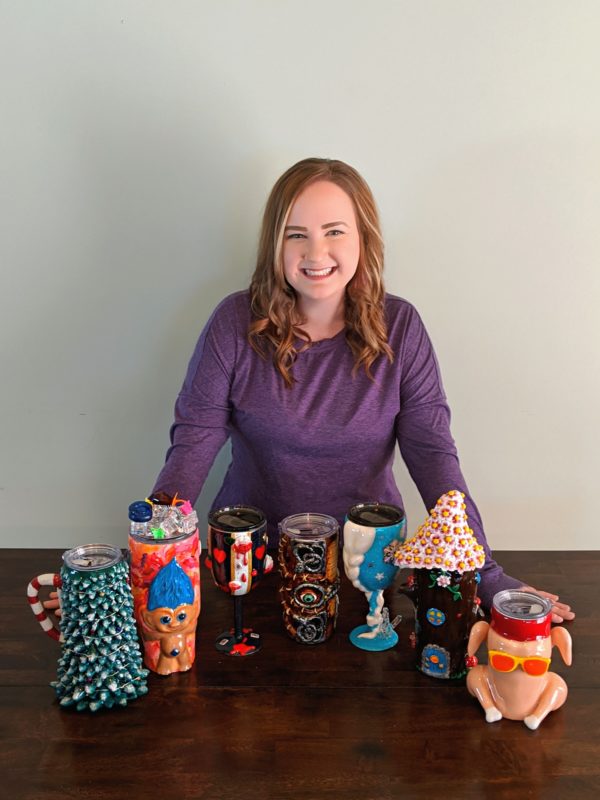 Good evening! My name is Kelly Burns and I am a 3D tumbler maker. I've been using Apoxie Sculpt for about a year now for my tumblers. I consider myself the "black sheep" of the 3D tumbler community by using this instead of polymer clay, and have been striving hard to teach others about your products! I currently admin a 3D tumbler group on FB called The 3D Tumbler Lounge where I'll be doing tutorials with Apoxie Sculpt. I've already gotten several other makers to purchase recently after a live in the group.
I've attached some of my work, but I'd also love if you checked out my TikTok @burns_boutique and my FB page www.facebook.com/KBurnsBoutique
Thank you for taking the time to look at my work and for creating such an amazing product!
Sincerely,
Kelly Burns