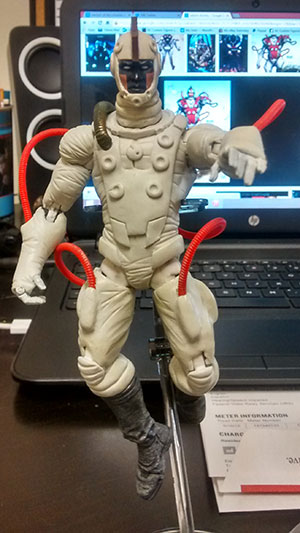 Artist: Adam Crohn
Company: AC Custom Figures
I make 6″ super articulated custom action figures. Mostly superhero and sci-fi related characters. I usually start with a generic base, grind it down, and sculpt it back up with Aves Apoxie Sculpt. Then paint the figure.
Products Used: I mostly use Aves 2 part Apoxie Sculpt. I prefer the white as I find it's easier to work with and gives you a longer work time.