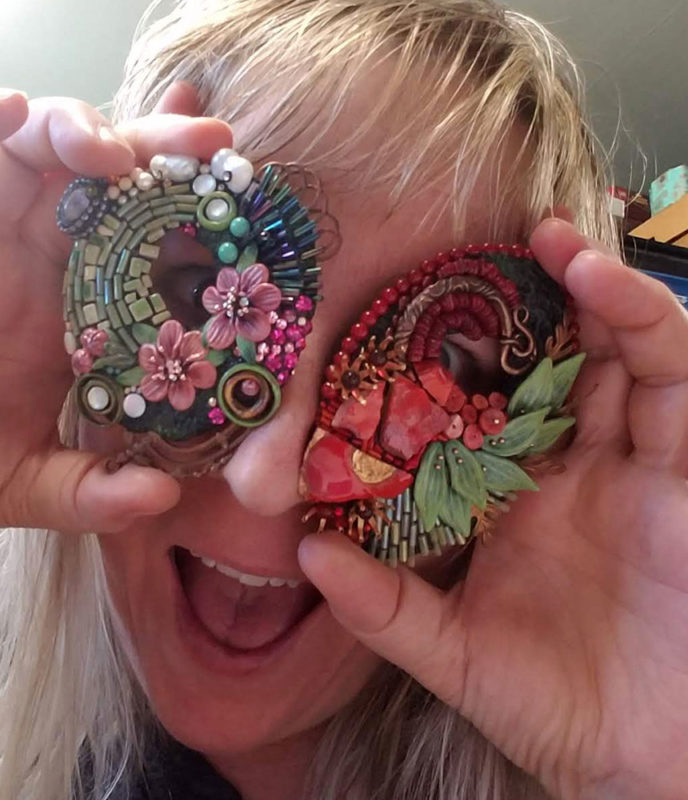 Christi Friesen is an award-winning artist, specializing in mixed media sculptural and adornment pieces. Her style embraces an abundance of embellishment, often incorporating glass, gems, pearls, beads, fiber, found objects, artifacts, metal and ceramic components. Her work expresses joy and exuberance.
Christi's art has been showcased in numerous books, articles, juried shows, exhibits and juried contests.
In addition, Christi has written a dozen how-to books on creating.
She also teaches her unique style throughout the world, using humor and positive energy to encourage students to stretch their creativity, technical skills and artistic confidence.
Christi says about her work, "I am an artist because I must be. My mind wanders and my fingers follow."
Christi has her own line of amazing, unique stainless steel tools that Aves Carries for our customers.
To view Christi's work, and learn more about her, visit www.ChristiFriesen.com